Zandvoort F1 – Formula 1 at the Circuit of Zandvoort starting 2023
Many racing enthusiasts will not have missed it. The Zandvoort F1 race at Circuit Zandvoort will be back on the Formula 1 calendar from 2021 onwards. To meet all requirements, the circuit is subjected to a thorough metamorphosis. In this way you can enjoy Formula 1 in The Netherlands after an absence of 36 years.
The circuit will be made wider and a number of radical measures are being taken. The start-finish line will get a different look and the existing facilities will also receive a major upgrade. In addition, a number of famous curves and problem areas can count on a makeover.
Zandvoort F1 tickets
A number of types of tickets will be available for the Zandvoort F1 race in 2023. Like on other circuits these will be subdivided into bronze, silver and gold. In addition, VIP packages are also available.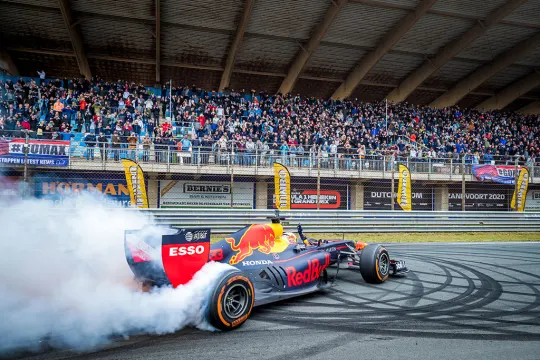 How to get to the Zandvoort F1 Circuit
The circuit of Zandvoort can easily be reached by public transport. Parking near the circuit is also possible. Due to the expected crowds, including the tens of thousands of Max Verstappen fans, it is advisable to come to the F1 race by public transport on Sunday August 27th 2023. Or at least travel the last part by bus or train.
Parking Zandvoort Formula 1 race
Do you want the certainty of a parking space during Formula 1? Pre-book your parking space now, because there are only a limited number of spaces available. Read more about parking at the Zandvoort circuit.
Accommodations nearby Circuit Zandvoort
Finding a hotel in or around Zandvoort is easy. There is a choice of many types of hotels and other accommodations; from cheap 2 star hotels to luxury 4 star hotels. View all hotels in and around the Zandvoort F1 circuit.
Zandvoort F1 race on August 27, 2023